Where can I find Shutterfly coupons?
To find all of the latest Shutterfly deals in one place, check out our collection of Shutterfly coupons codes and promo codes. You can also create an account to have offers emailed and mailed to you, and follow Shutterfly on social media to take advantage of exclusive deals for followers.
Can I use multiple Shutterfly coupons at once?
Yes, you can stack Shutterfly coupons, but some free shipping offers can't be combined with other promotions. Still, it's worth trying as many coupons as you can find!
Can I use a Tiny Prints coupon on Shutterfly?
No. Tiny Prints coupons don't typically work on Shutterfly items, and vice versa.
How do I enter a Shutterfly promo code?
You can enter Shutterfly coupon codes during checkout. Just type or paste the code into "Promos / Gift Certificates / Gift Cards" field underneath the total.
How do I use my Shutterfly special offers?
Shutterfly lets you save as many promo codes as you want in your special offers. Any eligible coupons are automatically applied to your total at checkout.
Can I get free shipping at Shutterfly?
Shutterfly free shipping promo codes offer you free shipping if you meet certain minimum purchase requirements. For example, Shutterfly is currently offering free shipping with your purchase of $39 or more, and Tiny Prints is offering free shipping with your purchase of $10 or more.
How much does Shutterfly charge for prints?
4×6 prints cost just $0.15 each, and prices go up from there. Shipping rates vary depending on how many prints you order.
How can I get free prints from Shutterfly?
For Shutterfly free prints, just sign up for an account! Shutterfly typically offers free prints for new customers. Right now, you can get 101 free prints, 5 free magnets, 1 free set of address labels, and 1 free 8×10 print. No promo code is needed.
Is Amazon Prints cheaper than Shutterfly?
Amazon Prints cost only $0.09/print for 4×6 photos, and free shipping thresholds are lower. However, Amazon Prints lacks the many design options available at Shutterfly, and they don't typically offer coupons for additional savings. Also, photo books at Shutterfly start at $15.99, compared to $19.99 at Amazon.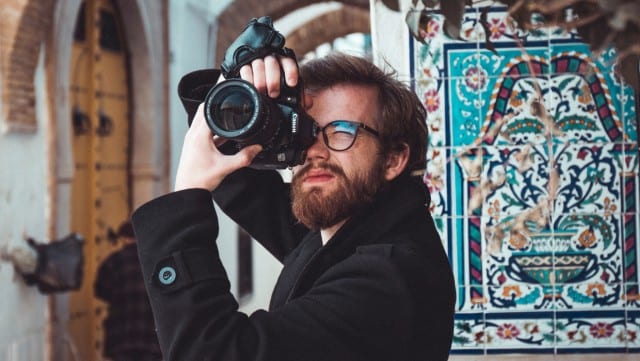 How to Save Money at Shutterfly
Download the Shutterfly mobile app.
Shutterfly has a free app that lets you instantly upload your photos and create all kinds of projects. You'll get unlimited free photo storage on the app, and for a limited time, unlimited free prints. You can order up to 250 prints at a time and you'll only be charged for shipping. It's also easy to redeem special offers using the app.
Create your projects ahead of time.
It can take time to create the perfect gift for Grandma or put together a calendar for your office. Upload your photos as soon as you're ready and create your project at your own pace. Then wait to find the best discount code to add to your order. If you don't need your project right away, you can also watch out for seasonal sales and order your project when the discounts are deepest.
Stack as many Shutterfly coupons as you can.
Since Shutterfly lets you stack promo codes, it's a good idea to add all of the Shutterfly coupons from our collection to your special offers. Also check Shutterfly's offers page for both sales and promo codes. Once added to your special offers, eligible coupons will be applied to your order.
Stock up to take advantage of Shutterfly free shipping deals.
Shipping can drive up the cost of your order, but if you can meet the minimum for a free shipping offer, you'll come out ahead. Instead of ordering a keychain here and a mug there, wait until you have several projects ready to place your order. It's a good idea to stock up on gifts around the holidays, when the best sales hit. Or, if you have friends or relatives who want to order prints, combine your prints in one order to score free shipping.
Consider a Shutterfly prepaid plan or annual plan.
Shutterfly offers several prepaid plans that allow you to save money on prints and other products by purchasing credits ahead of time. It's worth checking out, since the credits never expire. For example, you can pay for 600 prints ahead of time at the low cost of $0.09/print. Just know that you can't order prepaid prints through the app, and you'll still pay tax and shipping on your order. Also, you can't use coupons on prepaid prints.
If you know you'll order frequently throughout the year, you might also consider Shutterfly annual print plan, which gets you a 30% discount on all prints and posters for an annual fee of $29.99. The plan is worth it if you expect to spend $100 or more on prints and posters over the course of a year.
Are there other Shutterfly savings you've found? Let us know in the comments below!