By Lindsay Frankel
on May 04, 2021
Bed Bath and Beyond is well-known for having an assortment of fluffy towels and cozy comforters, along with some stellar coupons that never expire. To ensure that you have a great shopping experience and can take advantage of all of the best Bed Bath and Beyond deals, we've rounded up all the tips, tricks, and shopping hacks you'll need to enter the home goods store well-informed and ready to stock up on linens. 
Estimated Reading Time: 5 Minutes
First, we'll answer your burning questions about shopping at Bed Bath and Beyond in a handy FAQ, and then we'll dive deeper into tips for making the most of your money when shopping for updates to your home. Ready to become the most savvy shopper at your local Bed Bath & Beyond store? Read on.
Table of Contents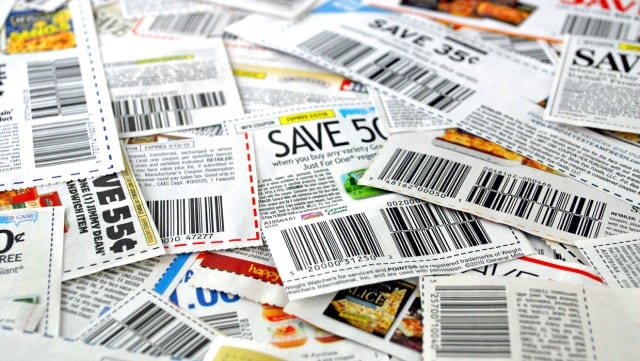 If you're not currently receiving Bed Bath and Beyond coupons in the mail, try signing up for an account with the retailer to receive them in your inbox or on your smartphone. To find all of the best offers in one place, check out the assortment of Bed Bath and Beyond online coupons at Brad's Deals.
You can use Bed Bath and Beyond online coupons, such as email signup offers, at the Bed Bath and Beyond website. You can also use paper coupons that say "valid in-store or online," but coupons labeled "in-store only" can't be used for online purchases.
A valid Bed Bath and Beyond online coupon will have a code you can enter during the checkout process after you enter your shipping information.
Our readers often ask "Can you use expired Bed Bath and Beyond coupons?". The answer is Yes!
While you are encouraged to use Bed Bath and Beyond coupons before the printed expiration date, the store will always accept expired coupons. Even if you're holding onto a really old coupon, you can still take advantage of the discount. Just bring that bad boy into the store on your next visit.
Absolutely! You can use up to one coupon per item at checkout. However, if you have a coupon for 20% off your entire purchase (lucky you!) you won't be able to stack that with other coupons for a deeper discount.
Yes! The Bed Bath and Beyond Price Match is called "Price Match Promise". It applies to direct competitors that have an identical item in stock. You can request a price match in-store, over the phone, or by email. See the full policy for more details.
No. The Bed Bath and Beyond price match policy will allow either a price match or apply a coupon, whichever provides the best price. However, you can use a manufacturer's coupon on top of a price match, so long as it is current and eligible.
Yes. Just bring in your receipt and coupon to receive a credit for the discount.
Yes. You can use your Bed Bath and Beyond coupons at any of the stores owned by the same company, which also include Cost Plus World Market and Harmon Face Values.
Yes, as long as you're using the coupon on a product that the competitor also carries.
There are several items excluded from the store's coupons:
Diapers
Wipes
Formula
Baby food
Portrait studio services
Alcoholic beverages (where required by law)
There are also a number of vendors that are excluded, from Amazon to Vera Bradley.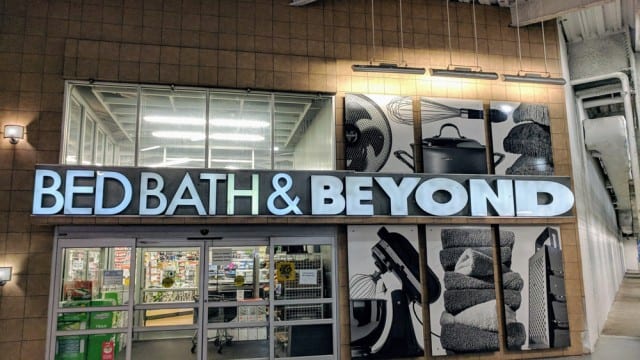 If you're a frequent Bed Bath and Beyond shopper, you can save a ton by signing up for a Beyond+ membership. The membership costs just $29 a year, and it gets you 20% off every purchase, whether you shop in-store or online. You'll also get free shipping.
Does Bed Bath and Beyond take manufacturer coupons or competitor coupons? While shopping in-store, you can use direct competitor coupons on products that the competitor carries. Manufacturer coupons also go a long way, especially since you can combine them with a price match.
If you find a product that you want to buy, do a google search to see if it is available for less elsewhere. Then, ask a sales associate to help you with a Bed Bath and Beyond price match. If you're shopping online, you'll need to call or email to request a price match.
Some of the best Bed Bath and Beyond deals can be found in the clearance section. Since the retailer restocks its clearance items over the weekend, shop on Monday for the best selection.
Sometimes, Bed Bath and Beyond offers free gift cards with your purchase of specific items or a minimum dollar amount. These gift cards never expire and can be used along with coupons to save you even more.
You can apply Bed Bath and Beyond coupons retroactively to past purchases, so hold onto your receipts in case you get a new offer in the mail. You should also hold onto your coupons, since Bed Bath and Beyond will take them even if they are expired, and you can use multiple coupons during the same transaction.
Open-box items are items that were returned by other customers. These items are undamaged and in perfectly new condition, but Bed Bath and Beyond will offer them at a discount just because the box has been opened.